Hello and welcome!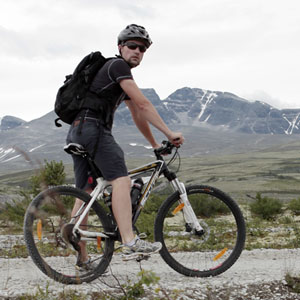 My name is Andreas, and I'm 38 years old. I love gadgets and new technology and the fact that progress and invention will help us in our daily life. Gadgets that help people improving their health and fitness is excellent.
Motivation!
For me, it's all about motivation and be pushed towards a goal. I have struggled with training motivation for a long time but see the potential and help in these small, clever products. During the last few years, an incredible amount of smart devices has been introduced on the marked from wearable fitness bands to smart watches and small activity trackers to put in your pocket. There are also a ton of other smart gadgets and sensors for all kinds of sports and activities I will cover on this site.
=> Read why you should own an activity tracker here. <=
Vision for this page
This page is a project to collect all the best fitness and health gadgets out there and review them. There are so many items, and I want to pick the best ones to increase my own motivation for training, running, and get better health. If you have any questions, additional information or comments, please use the comment sections under each post or contact me on email: andreas [at] newfitnessgadgets [dot] com.
No guest posts at the moment! I don't accept guest posts at the moment. I get a LOT of messages and will obviously not respond to spam and messages related to SEO and advertisement services.
My contact form is temporarily closed due to a lot of spam. Leave a comment in one of the posts. 🙂
Fan badge
If you like fitness gadgets and want to show it on your own page, I have created a fan badge. Just copy the code in the text box below and paste it into a sidebar Text Widget or Resource Page and you are all set. If you are a WordPress user remember to switch to Text mode (not Visual) in the editor before pasting the code.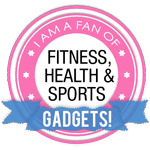 Thanks!
All the best from Andreas 🙂
So far you reach this page by using the following URLs: newfitnessgadgets.com and fitnessgadgets.net.
PS: I sincerely appreciate any support with my page. If you buy your stuff on Amazon.com, Amazon.co.uk I get a small commission, but there's no difference for you. You will not notice anything. Easy peasy! Thanks in advance. 
PPS: Check out my other project airbuzz.one and, if you are a Norwegian, my shopping site eButikker.no. Thanks!