This post may contain affiliate links to our partners. It means that we get a commission if you decide to purchase on their sites - at no cost for you! Read more at the bottom.
Find Inspiration In The Most Popular Running and Marathon Blogs right here.
I love running blogs! Reading about the experiences of other runners is a great motivational factor for me. I could have written a top 10 or top 50 list but since there are som many awesome blogs: Here is my list of the 130 Best Running and Marathon Blogs in 2016 to follow! They are all popular and frequently updated sites.
The websites represent mostly individuals, but also some brands. Even if I have tried to find a good gender mix, it seems that women are more into running blogs than men. There is also an interestingly large amount of people from Washington DC represented, but of course lots of other places too.
I've listed the blogs in alphabetical order since I found it very difficult to range the blogs otherwise. If you don't want to read from top to toe, start at the bottom and read upwards.
If you know any other cool running blogs, maybe your own, I suggest you mention it at the bottom of the page. Maybe you will be featured in my next most popular running blogs list.
Congrats to the selected blogs! Thanks to the bloggers who helped me fine-tune the information. You are great! At the bottom is an Award Badge you can use on your site if you want.

Shortcuts: A-C, D-F, G-I, J-L, M-O, P-R, S-U, V-Z, To the bottom.
---
1. 50 by 25
The blog 50 by 25, with under title 'Every goal should have a happy hour at the finish line',  is all about how Laura set a goal of running one mile without stopping in 2006. She continued to set bigger goals, until she became the youngest woman to run a marathon in all fifty states before she turned 25.
It is inspiring to read how she continuously set new goals and how she pushes on to reach them. The blog also contains many useful articles about running advice, goal setting, travel, and productivity.
Twitter: @50by25
---
2. A Case of the Runs
A Case of the Runs is written by Julie from South California. She writes about life, running, cooking, and fitness and the site are like a virtual "scrapbook," as she explains in her 'about me' page. There are a lot of well-written articles to read which dates back to 2006 when the blog started and own sections with Training Logs and Race Reports.
With the blog under title 'making fun of my run', it is very visible that Julie truly loves running.
Twitter: @nobel4lit
---
3. Ali On The Run
Having a bad day? Just click into Ali On The Run and read about what the always smiling girl Ali and her dog are up to. She even has a list of 100 Happy Things she turns to herself when she needs some positivity.
The blog is filled with great articles about her personal life, running and stuff about marathon preparations sparkled with lots of pictures. Highly recommended.
Twitter: @aliontherun1
---
 4. An Ultra Runners Blog
With the motto 'Live. Run. Inspire', Will write about all aspects of ultra running in his blog An Ultra Runners Blog. He has written an excellent piece about motivation, an emotional post about when it is time to say goodbye to your running shoes (when they are worn out) among lots of other cool posts.
Twitter: @willrunlonger
---
5. Ask Lauren Fleshman
Lauren Fleshman is a columnist for Runner's World, a coach, a pro athlete and the co-founder of Picky Bars. On her site Ask Lauren Fleshman you can as a runner ask her questions about training, nutrition, gear and other things or read her journal with lots of superb articles.
Twitter: @laurenfleshman
---
6. Back at Square Zero
Back at Square Zero is a running blog written by Abby that documents her journey to become fit. She is an RRCA Certified Running Coach who loves to inspire and teach others how to avoid starting a square one again and again.
Abby also offers advice on blogging and social media in case you are planning to start an awesome running blog.
Twitter: @BackAtSquare0
---
7. Ben Does Life
In 2008, Ben Davis the creator of Ben Does Life realized he simply wasn't happy with his life. He started a blog and running-project to change his lifestyle. Now he has done several marathons and an Ironman. It is very inspiring to see his result and what you can achieve if you just keep going!
Right now he is walking from Los Angeles to Boston.
Twitter: @BenDoesLife – Instagram: bendoeslife
---
8. Birthday Shoes
Birthday Shoes, created by Justin Owings, is the best site if you are interested in FiveFinger shoes – you know the shoe type that has individual pockets for your toes. Also called barefoot shoes or minimalistic footwear, they are becoming increasingly popular for running since they are more biological natural than ordinary shoes.
Twitter: @bdayshoes
---
9. Brian's Running Adventures
Brians training and running blog covers his last 16 years with over 16,500 running miles, 90+ races, ultra marathons, marathons and much more. Brian's Running Adventures has tons of interesting reading, and each post is filled with related pictures.
Twitter: @cledawgs
---
10. Brooklyn Active Mama
Nellie loves fitness, family, fashion and fun and write about it in the blog Brooklyn Active Mama. She lives, obviously, in Brooklyn NYC with her husband and two boys. She is also a runner, and in February of 2015, she ran her 4th Half Marathon.
She has a couple of regular feature posts I suggest you check out like the Weekly Wednesday Workout and the Friday Fitness Check In.
Twitter: @BklynActiveMama
---
11. Can't Stop Endurance
Kevin Leathers has 35 years of running experience and is an RRCA-certified running coach. Coach Kevin is the National Coach for the St Jude Heroes program.On his blog Can't Stop Endurance he writes about everything related to running, ultras, marathons, nutrition and product reviews.
Twitter: @KevinLeathers
---
12. Carrots 'N' Cake
Carrots 'N' Cake is a fantastic blog written by Tina about health, lifestyle, food, exercise and fitness. Her favorite ways to stay in shape are CrossFit and running, and there are lots of great articles about that including workouts.
She has published two books based on the blog. Remember to check out the great recipe section.
Twitter: @carrotsncake
---
13. ChiRunning
ChiRunning is a site founded by Danny and Katherine Dreyer. They write about their revolutionary technique developed by ultramarathoner Danny to help people run pain-free and injury-free. The technique focuses on relaxation, posture, mind and correct running methods.
Check out their site if you want to learn ChiRunning.
Twitter: @chirunning
---
14. Chic Runner
Danica is the author of the book Running for Women and the founder of the blog Chic Runner. She is an excellent writer and writes about her life as a runner addict. The number of races and marathons she has participated in is impressive and inspiring.
Twitter: @chicrunner
---
15. Chocolaterunsjudy
I love reading Judy's running blog she has named Chocolaterunsjudy with the subtitle An older, slower runner with a passion for half marathons & chocolate.
She started running at the age of 40 and was almost 50 before she ran her first half marathon. Now she has a goal of running a half in every state. Truly a big inspiration –  it is never too late to start running.
Instagram: chocolaterunsjudy
---
16. Coach Debbie Runs
Debbie's goal with the site Coach Debbie Runs is to inspire and motivate people to live a healthy lifestyle. She is an RRCA certified running coach and personal trainer and has written lots of useful articles about training, workouts, racing, and race recaps.
Check out the Blogging Tips section too if you have your own blog.
Twitter: @CoachDebbieRuns
---
17. Crazy Running Girl
Crazy Running Girl is written by spontaneous Lora and is all about running and marathon experiences. She loves this activity both because of the health aspects, but also because she has met so many great people through the running community.
Lora also likes to travel, knitting, motivational quotes and cats.
Twitter: @loramarie03
---
18. Dawn – Sometimes an Ultrarunner
Dawn is a paraglider pilot who loves running. Her blog, Dawn – Sometimes an Ultrarunner, is filled with pictures and great stories about her adventures.
She says on her blog that she tries to combine her love of paragliding with running so she can hike up into the mountains and then fly home! Sounds great.
---
19. DC Rainmaker
DC Rainmaker is one of my favorite blogs, and I'm not the only one thinking that. Ray's site show up on almost all 'best of blog' lists there is. He is a professional blogger and a true triathlete; he swims, runs and bikes.
He has his own podcast and writes awesome, detailed product reviews. Remember to check out his travel blog.
Twitter: @dcrainmakerblog
---
20. Dean's Blog
Dean Karnazes is a mega-endurance athlete and best-selling author. In his blog, Dean's Blog, he writes about ultra-running, life, his books, and the human spirit.
He has written several great books of his long-distance and international running exploits, and the latest one is called 'Run! 26.2 Stories of Blisters and Bliss'.
Twitter: @DeanKarnazes
---
21. Diary of a Rubbish Marathon Runner
Thomas, who is an ultra runner, writes about running in the beautiful area of Caragh Lake, Kerry, Ireland. In his blog with the funny title, Diary of a Rubbish Marathon Runner, he details out his races and experiences before and after.
He is married to Niamh and a father to four children between ages 8 and 15. I suggest you check out his entertaining blog right now.
---
22. Dr. Nick's Running Blog
Dr. Nick's Running Blog is all bout research, reviews and running. The author is Nick Campitelli, who is a podiatrist specializing in foot and ankle surgery with interest and enthusiasm for running as well as helping runners with injuries.
His blog is a great place to start if you want to prevent running injuries or get help if you already have got an injury.
Twitter: @runnerdoctor
---
23. Dreaming of Footpaths
Dreaming of Footpaths is the inspirational story of how Sarah changed out bad food habits and started running simply as a very efficient way of burning calories. Then she continued and became really good at it. Now she is a ultra-runner.
Read her whole story on the blog.
Twitter: @mia79gbr
---
24. Eat Pray Run, DC
Courtney writes about her training details, marathons, recipes, her life and about blogging on Eat Pray Run, DC. It is no doubt she's good at it, and her blog looks great and have lots of valuable articles.
Check out her Blogging 101 section if you want to start writing about your own running adventures.
Twitter: @EatPrayRunDC
---
25. Elbowglitter
Elbowglitter, with the subtitle 'Leaving bits of confetti in my wake', is Megan's running blog. She started running in 2006 and has never stopped. She is a triathlete, lawyer, and a cat lady living in the Washington, DC area according to the about me page.
Check out her comprehensive Race Report section too.
Twitter: @elbowglitter
---
26. fANNEtastic Food
Anne started the blog fANNEtastic Food in 2009 with the goal of inspiring others to live a happy and healthy life. She is a dietitian, marathoner, yogi, CrossFitter, and lover of the outdoors, adventure, travel, and healthy recipe creation. Great interests for a great blog, and I absolutely recommend checking it out.
Twitter: @fANNEtasticfood
---
27. Fat Girl Running
Fat Girl Running is an inspirational blog written by Mirna, who says she is an active larger girl who loves the universal sport of running and testing clothing and gear. She also blogs for Women's Running Magazine and Merrell, and when she is not doing that she is a Spanish teacher, choral director, diversity practitioner, cross country running coach, and avid trail runner. Wow.
Twitter: @TheMirnavator
---
28. Feetures
This site features many interesting bloggers that talk about running, nutrition and training in many interesting articles. Features is really a high-quality performance socks brand, so visit them if you need new running socks.
Twitter: @Feeture
---
29. Fetcheveryone
Fetcheveryone is an entirely free website for runners in all levels that let you be part of a huge running community. It is a service that makes it easy for athletes to keep a record of their running activities, share, and read about the activities of their fellow runners.
You can discuss running in the forum, find races and people near you, blog and submit pictures of yourself, and a whole bunch of other stuff.
Twitter: @fetcheveryone
---
30. Fine Fit Day
Carly is a personal trainer that talks about running, blogging, and her life as mama and wife in her blog Fine Fit Day. The site has tons of interesting stuff to read about healthy living, running and strength training, marathons, food, and yoga among other things.
Twitter: @CarlyPizzani
---
31. Fit Fun Mom
Fit Fun Mom is a training and running site created by Angela. Her goal with the blog is to spark an ongoing dialogue about how to make and keep fitness and nutrition fun, so be sure to take action and comment on her posts.
In addition to writing about Fun and Fitness she also talks about Family and Food. 🙂
Twitter: @fitfunmomdotcom
---
32. Float On
Float On is distance runner Reid Coolsaet's blog. Right now he writes about how to get back into running after a back injury. He has an impressive list of personal best times on his About me page and an interesting Strava account to follow.
Twitter: @reidcoolsaet
---
33. FueledByLOLZ
If you want to read an entertaining blog written by a fun girl, check ou FueledByLOLZ. Hollie is 25 and lives in New Jersey. She used to swim and hate running, but in 2011 everything changed and she started running instead.
Check out her fantastic and long Running Story article.
Twitter: @fueledbylolz
---
34. From Strength to Strength
From_Strength to Strength is the diary of Becca's journey from the sofa to becoming a fitness enthusiast. It took her just one year of training to get in shape to complete the London Marathon. Very impressive and motivating!
Be sure to read her stuff on how she continued, began strength training, and completed, even more, marathons.
Twitter: @from_strength
---
35. Healthynomics
Mark, a former Kinesiologist, wants that beginning running and being healthy should be easier, so he created Healthynomics. With all the fitness guru's out there it can be difficult to find the right path if you, for instance, want to start running. He offers a free running course for beginners, so check it out.
If you want to become a runner but don't know where to start, check out his awesome free running course for beginners.
Twitter: @marklkennedy
---
36. Hungry Runner Girl
Janae started running as a twelve-year-old and never stopped. After the Boston Marathon in 2010, she created the Hungry Runner Girl blog where she talks about her love for running and personal stories of her day-to-day life. When she got her first child, it also drew more readers to her blog.
Twitter: @hungryrunnergrl
---
37. iRunFar
iRunFar is a great resource site for information about trail and ultra running. They provide you with timely news, race reports, gear reviews, editorial insight, among other things.
The site has many great contributors, but the main admins are Bryon Powell and Meghan Hicks.
Twitter: @iRunFar
---
38. Jamie Pang blog: My Passions, My Life
Jamie is a runner from Malaysia. He has been a runner for most of his life, has run 30 marathons, and writes about this on his site Jamie Pang blog: My Passions, My Life.
He is also the co-founder of RunnersMalaysia that has a mission to get more Malaysians to find a healthier lifestyle through running.
Twitter: @jamie_pang
---
39. Jeff Galloway's Blog
Jeff Galloway's Blog is written by the legendary former U.S. Olympic runner and runner coach, Jeff Galloway. Learn more about him on Wikipedia.
His blog and other sites contain tons of useful, motivational stuff focusing on injury free running.
Twitter: @JeffGalloway
---
40. Jill Will Run
Jill is a distance runner and certified running coach. She started the super blog Jill Will Run, in 2008 and talks about how she is recovering from the eating disorder Anorexia Nervosa, running, and new running, fitness and health products.
Twitter: @jillwillrun
---
41. JogBlog
JogBlog is Cathy's site about running. She started exercising after she quit smoking and writes about running, cycling and general fitness. She has a first class degree in Creative & Professional Writing which is clearly visible in her writing.
Twitter: @jogblog
---
42. Kris Lawrence
Kris is a marathoner, Navy wife, mom, coffee drinker, Dorito eating, Philly sports fan, goal digger, beach lover, and dream chaser according to herself. Her running blog bears her name, Kris Lawrence,  and she writes a lot about her favorite activity, running. Go check it out.
Twitter: @kris_law
---
43. Kristina Running
Kristina is 29 years old and writes about her favorite hobby in her blog  Kristina Running. With a marathon under her belt she is now working towards her dream of running a 50-miler someday.
I recommend reading the inspirational page called My Running Story.My Running Story.
Twitter: @kristinarunning
---
44. Kulit on the Run
Vimz, from Manila in the Philippines, got into running because she wanted to lose weight and become fit. She managed to fulfill her goals and now appreciate running in the outdoors and mountain biking more than ever.
Her blog, Kulit on the Run, is a journal of her experiences with running and being in the great outdoors.
Twitter: @kulitrunner
---
45. Laura Lohr
Laura Lohr is a lifestyle blogger who is a stay-at-home-mom, wife, and runner. She began blogging in 2004 and then embarked on the journey training for her first marathon. She found out that she was pregnant only one month before the race and had to postpone it a year.
Now she has run many races and marathons and is on a quest to return to a healthy weight and overcome health obstacles. Visit her blog and cheer Laura on as she follows her dreams in her beautiful life.
Twitter: @mommycanrun
---
46. Lazy Girl Running
Laura is a personal trainer, run coach, marathon runner, writer, and of course the owner of the blog Lazy Girl Running. She started running in her 30ties simply because she wanted to become an athlete. Great goal!
She has written two books called Tricurious and The Lazy Runner and has some great guides on her site.
Twitter: @lazygirlrunning
---
47. Little Miss Runshine
Jessica, or Little Miss Runshine, is a fitness fanatic, wannabe foodie and loves to try new things. You can tell by the blog name that she simply LOVEs running. She became addicted once she graduated college, but didn't like it so much before.
She enjoys inspiring others to run and learning from other runners, and that's her goal for her site. Go check it out for more inspiration.
Twitter: @LilMissRunshine
---
48. Liza Howard
Liza Howard is a personal and well made ultrarunning blog. Her About me page sums it up quite well: "Liza is a national champion runner with multiple records in distances ranging from marathons to 100-mile trail races."
Twitter: @LizaHoward1
---
49. Malc's Running Blog
Malcolm is a serial marathon runner and blogger who has the extensive and great site Malc's Running Blog. He has lots of articles on former and upcoming marathon events.
Take a look and get inspired by a guy who truly loves running.
Twitter: @Malc262
---

---
50. Marcia's Healthy Slice
Marcia's Healthy Slice is written by a woman who describes herself as a busy wife, mother, sister, animal lover, runner, writer, yogini, healthy food enthusiast,  recovering fat girl, kombucha drinker, master procrastinator, horse whisperer and more depending on the day. So she has lots to write about on her inspiring blog.
She also loves running, of course, and will try to inspire and challenge you to try new things.
Twitter: @Teamarcia
---
51. MCM Mama Runs (For Beer and Bling)
Erika is addicted to running, beer and travel and writes about all that in her blog MCM Mama Runs. I love how she combines beer and running, and can help you chose which beer to go for. She also has lots of experience in planning training for a busy schedule if you have taken on to many marathons.
Twitter: @mcmmama
---
52. Meals and Miles
Meals and Miles is Meghann's blog about running, food and life. She started the blog in 2008, and it has evolved ever since. Her running schedule changed after she became a mom, but she still finds time for exercise.
A blog worth reading.
Twitter: @mealsandmiles
---
53. Meg Runnergirl
Meg is short for Megan, and she is a dedicated runner. She's a former reporter for Runner's World, but now she writes on her own on Meg Runnergirl. It is an inspiring blog you should read and follow.
Twitter: @megrunnergirl
---
54. Mile Posts
Mile Posts is written by Dorothy, who suddenly started loving running, and has created a way of life around it. She is the creator of  I Run This BodyTM t-shirts and has been featured a ton of sites and magazines. Since 2003, she has participated in 31 marathons and is still going strong.
Highly recommended and valuable reading.
Twitter: @mileposts
---
55. MissSippiPiddlin
Tricia writes about the fun side of running, racing and traveling. Her blog site MissSippiPiddlin is a colorful place with many interesting articles to read. While she wants you to feel the fun feeling when visiting her nice and personable site, she also writes about her struggles too.
She wants you to leave her blog, of course after reading a lot, with a better sense of who she is and maybe be inspired to do some healthy changes in your life.
Twitter: @dblred0728
---
56. Movin' It with Michelle
Michelle is a retired Air Force Master Sergeant and the creator of Movin' It with Michelle. She found a passion for running, writing, cooking, and photography after battling depression for many years.
She has run three full marathons and 13 half marathons and is continuously moving forward towards new goals.
Twitter: @MichelleMovinIt
---
57. My First 5K and More…
Darlene is a runner aged over 60 which has a blog with much inspiration called My First 5K and More. It is no secret that you don't need to be young to run – we have seen many examples of that before, but if you need a bit of motivation, follow her blog and races and see what an "older" (her words) runner can do. 🙂
Twitter: @dcardillo
---
58. My Heart Races
Maury has a quest to complete a marathon on each continent. My Heart Races is about her journey of reaching her goal and give you marathon and running advice.
Visit her great YouTube channel with lots of advice for runners! I learned a lot from the videos.
Twitter: @my_heart_races
---
59. My No-Guilt Life
Patty, the owner of My No-Guilt Life, is a busy mother, wife, runner and Disney fan from Arizona who has completed 20 half-marathons and a full marathon so far. Her affection for the family led her to the path of a healthier lifestyle, and it is admirable what she has achieved.
She says she is a bit geeky, which is reflected in her cool profile picture.
Twitter: @noguiltlife
---
60. Neon is my color
Theresa writes about the positive sides of fitness, exercising and freedom of running on her site Neon is my color. Even if you have turned 50, that's no excuse not to take care of your health. She naturally loves wearing the color neon and her whole site is a great reminder that being visible running along the road can be life-saving.
Check out her recipe section and great training tips posts.
Twitter: @arunningchick
---
61. No Meat Athlete
No Meat Athlete is a site dedicated to plant-based diet and how that can affect both your running efforts and training. The founder Matt Frazier gives you training tips, recipes, inspiration, and advice on how to do the transition if you want to try. He is an experienced athlete with several marathons and ultramarathon on his record and has been featured in several books.
Check out his great podcasts too!
Twitter: @nomeatathlete
---
62. NYC Running Mama
Michele is a former Army Captain and Iraqi Veteran, and she blogs about running, training, being a mom. Her blog NYC Running Mama is filled with quality articles you should read.
She has written a very useful guide to Running through Pregnancy.
Twitter: @nycrunningmama
---
63. Old Man Running
Old Man Running is the truly inspirational blog written by Allen, who is 80 years old. It's a great, and inspirational blog written by a guy that has run for over 40 years. I hope I'll reach his age and still have his passion for running.
I like his My Philosophy of Running page, and I think everyone should read his thoughts about why he runs.
Twitter: @noinjuries
---
64. Preppy Runner
Preppy Runner is written by Theodora who used to love food, but maybe the wrong type. In 2009 she decided to change her lifestyle and started eating healthier, exercise and manage to lose 50 pounds. She started blogging about it and documenting what she ate and her workouts and now she is a runner addict.
Her blog is now simply about how she stay fit and happy in NYC. I'm sure you can pick up some tips.
Twitter: @tblanchfield
---
65. Quadrathon
Quadrathon, with the under title 'coffee… swim… bike… run… beer… write… repeat', is Stuarts site. He's into trail running, ultras, marathons, road cycling, mountain biking, snowboarding and a lot more. In November 2012, he finished his first Ironman Arizona.
Twitter: @quadrathon
---
66. Racing Stripes
Elizabeth is a 30-something runner, marketer, writer, and pianist. She loves zebras, that is why her running blog is called Racing Stripes. She lives in the Washington, D.C. metro area with her husband, Greg who is a runner too. Her racing merits include a grand total of 20 marathons and over 25 half marathons.
If you want a new running book to read, check out her book called Boston Bound: A 7-Year Journey to Overcome Mental Barriers and Qualify for the Boston Marathon. 
Twitter: @BostonBoundBook
---
67. RandRuns
Randall is from Ireland and writes the very popular and visited blog called RandRuns. He is an experienced ultrarunner and has tons of advice for you.
Even if he claims he is not an expert, I recommend reading his great posts Running Your First Ultramarathon and Marathon Advice For Beginners.
Twitter: @randwharton
---
 68. Renaissance Runner Girl
Alyssa, aka the Renaissance Runner Girl, is a writer, blogger and runner. She especially likes early morning runs and whipping up gluten-free treats in the kitchen. She lives in New York City as a lawyer and also writes about the many museums, performances, or restaurants that the Big Apple has to offer.
Twitter: @RunnerGirl1991
---
69. Run All The Trails
Run All The Trails is written by a regular guy who loves to run, named Ryan. Particularly he enjoys the trails in and around Salt Lake City. He says he is not a professional athlete but his passion and love of running started in 2009 when he was 80+ pounds overweight and decided he wanted to run a half marathon. Now he has run many!
Twitter: @ryandelany
---
 70. Run Bulldog Run
Steve, the man behind Run Bulldog Run, is a published author, a husband, dad, beer drinker, and ultra runner from Wales. He started running in the 80ties and has an impressive list of highlights from his athletic career.
Twitter: @britishbulldog
---
71. Run DMT
Run DMT is a blog about fitness, food and family fun, written by Denise. She began running in 2007 and became addicted. By following her blog, you will get a glimpse into the interesting world of this marathon mom on the run who's trying to maintain an easy pace between raising three kids and races.
Twitter: @denisermt
---
72. Run Eat Repeat
Monica from Southern California created Run Eat Repeat 6 years ago to document her diet, weight loss, healthy recipes and training for her first marathon. Now she has run dozens of marathons and half marathons. She also loves eating and use a method called Intuitive Eating to keep her weight. Visit her site to learn more.
Twitter: @runeatrepeat
---
73. Run To The Finish
Run To The Finish by Amanda Brooks is a great blog with lots of advice on getting a healthy lifestyle. Amanda shares her story on how to get there, how to understand clean eating, enjoy the fitness habit, create a stress-free healthy life and find the motivation to reach your next goals. She also discusses recipes, workout ideas, running tips, has expert interviews and more.
Twitter: @RunToTheFinish
---
74. Run Wiki
Lisa is a mother of three and married to a U.S. Navy Diver. She loves to run, write, create recipes, DIY and above all laugh. Her blog Run Wiki is a place for all runners, fast or slow, where they can connect through the love of the sport.
Lisa says running has made her stronger than she ever thought possible both physically and mentally. Read her blog for more motivation,
Twitter: @runwiki
---
75. Run with Jess
Jess blogs about her love for running and the health benefits of it. "There's just something about the open road and pair of sneakers that makes you feel free and alive again (without actually running away)," she says. Her site Run with Jess is a good place for inspiration if you want to drop bad habits and start running.
Jess is also an Air Force wife, freelance graphic designer, mommy, triathlete, 6x marathoner, cyclist, AFAA-Certified and Spinning Instructor.
Twitter: @RUNwJESS
---
 76. Run, Selfie, Repeat
Kelly is, according to herself, not a born runner but self-made. She used to hate physical activity, but now she is an addict. She made headlines when she took selfies with hot guys through the New York City Half Marathon in 2014. Her well written and entertaining blog Run, Selfie, Repeat is tailor made for new runners or new to the fitness world, with tons of advice and inspiration.
Visit her YouTube channel for awesome videos.
Twitter: @KellyKKRoberts
---
77. Runblogger
If you have questions about running shoes, Runblogger is the right place to be. In addition to running, Pete, who is a former college anatomy professor with a Ph.D. in biology, reviews shoes and gives great advice on how to become a better athlete.
Twitter: @runblogger
---
78. RunHelenRun: Running Blog
RunHelenRun, with the title Marathon Running Blog: Training to be better than yesterday…, is written by Helens who is an ultra runner, gluten free cake nibbler and cheese addict. She has been running for over 7 years with 6 marathons, 1 ultra marathon (70 miles) and more half marathons and 10km races than she can count!
She is a qualified England Athletics (UKA) Leader in Running Fitness and has a lot of advice for you on her website.
Twitter: @RunHelenRun
---
79. RunnerDude's Blog
Thad, aka RunnerDude, is a Certified running and fitness coach and hosts the popular RunnerDude's Blog. While keeping the blog alive, he is also the owner of RunnerDude's Fitness in Greensboro, North Carolina, and is a contributing writer for Active.com. He has a BA in Education from UNC-Chapel Hill, and his credentials include personal trainer certifications from NPTI and ACSM, as well as running coach certifications from RRCA and USA-Track & Field.
Thad can help you reach your fitness and running goals and guide you in your marathon training. His goal and greatest reward are helping others live healthy, active lifestyles.
Twitter: @runnerdude_
---
80. Runnergirl Training
The Runnergirl Training blog has articles back to 2008 with lots of interesting information. The author is a runner, personal trainer, yogi, and fitness consultant with a Masters degree in Kinesiology, and Bachelor degrees in Exercise Science & Psychology. She also writes a lot of product-  and phone app reviews.
Twitter: @runnergirltrain
---
81. Running Advice and News
Hundreds of thousands of runners have stopped by Running Advice and News since the start. The site was originally created by Coach Joe English, who is a professional marathon and triathlon coach. Co-writer Dean Hebert, who is an expert at performance improvement for runners of all distances and also works extensively with youth runners, frequently write on the site.
The goal of the site is to give you in-depth information about the sport of marathon running and advice to make you the most successful runner that you can be.
Twitter: @RunningAdvice
---
82. Running Divas Australia
Running Divas Australia is an online fitness and health community for women that provides training, support, guidance, motivation and anything else you need to achieve your fitness and health goals. The site was founded by Erica King, who started learning the art of running from scratch at the age of 38.
With the diva's real experience and expertise they can assist you with achieving what you previously thought was impossible, so give them a visit. Check out their YouTube channel with lots of exercise videos and advice.
---
83. Running Escapades
Amy describes herself as a fanatic runner, gluten-free newbie and fitness junkie. Like many others, she did not start with running until she was an overweight adult. But she definitely took control over her own destiny which you can read about in her blog Running Escapades.
Now in her 40s, she has run more than 2600 documented miles including over 45 races and love the running community, fitness gadgets, new fitness clothes, healthy wheat-free recipes.
Twitter: @RunningEscapade
---
84. Runninghood
Amanda is the founder of Runninghood, a running, motherhood, and lifestyle blog. She is passionate about learning, living authentically, teaching, and finding ways to challenge herself to live life to the fullest.
She was a competitive runner in high school and college, and her healthy habit continues to make part of her daily life. One way Amanda stays connected to herself and the things that make her feel most alive is by writing her blog.
Twitter: @Runninghood1
---
85. Running On Peanut Butter
Allie is a funny girl with a deep, passionate love for peanut butter, running, and lifting weights. Her goals are important, and she is constantly focusing on being the healthiest version of herself. Read all about it and more on her blog, Running On Peanut Butter.
Twitter: @alewis19
---
86. Running Out Of Wine
Lisa loves running and drinking wine. The title of her blog, Running Out Of Wine, reveals that pretty good. She writes about training, food and fun on her journey to live a healthy and balanced lifestyle.
She has a running coaching service you should check out. Read more on her site – especially the workout section if you need Total Body Workouts, Core Workouts or Running Workouts.
Twitter: @Runningoutowine
---
87. RunningPhysio
Tom, the founder of RunningPhysio, is a physiotherapist with over 10 years of experience. He loves running and focus on injury prevention and management and gives you expert advice on the subject matter. If you struggle with something, check out his Injuries articles from the menu with articles on knees, foot, calf, hip and much more.
Whether you are a beginner or ultramarathon veteran, I'm sure you can get lots of good tips from him in your efforts to run injury free.
Twitter: @tomgoom
---
88. Running with Attitude
Michelle is a busy mom from Boston that use workouts, pilates, yoga, and running as a way to get a bit of much-needed balance in a hectic life. She writes about her life and training in her fitness blog Running with Attitude.
Read about what's working and not working as well as a portion of nutrition and product reviews.
Twitter: @RunAttitude
---
89. Running With Perseverance
Coco's blog, Running With Perseverance – Balancing Life With Fitness And Faith, helps her catalogs her thoughts, daily experiences, struggles, and triumphs as she tries to balance a busy life.  Staying healthy and fit helps her get through the daily stresses of work and family.
Twitter: @Got2Run4Me
---
90. Running With The Girls
Jen is a mother of two, wife to a runner, a runner herself, and a full-time HS Math teacher and MS And summer track coach. Her site, Running With The Girls, gets over 10.000 visitors each month. Jen is addicted to running and motivates her own children to be healthy, fit and happy as well, while inspiring others to do the same.
Twitter: @RunningWTG
---
91. Runs for Cookies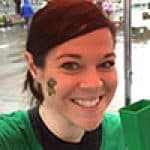 In 2009, Katie found herself in a miserable state weighing 253 pounds. But with sheer determination, hard work, exercise and diets she lost 125 pounds in 16 months time. Very admirable. She became a runner, and the rest of the history is available on her blog Runs for Cookies.
Twitter: @RunsforCookies
---
92. 

RunWestchester
RunWestchester is a running blog written by 55-year-old Joe. He took up running around Park Drive in Central Park, New York City, while in law school and continued until he moved out of the city. Now he lives in Mount Vernon where he frequents local trails.
He also has a site called Westchester Trails with information of great routes to run in this vicinity.
---
93. Saltmarsh Running
Jason from New Hampshire is the founder of Saltmarsh Running and author of Marathon Running: A Complete Guide for Beginners. He ran his first road race when he was six years old, so this is an experienced athlete.
He is an RRCA Certified Distance Running Coach and marathon runner. He has contributed to many different popular running websites like Active.com and Huffington Post. 
Twitter: @SaltyRuns
---
94. Salty Running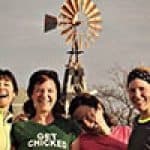 Salty Running takes the conversation about training and racing to a different place by putting women's perspectives at the forefront. If you are serious about running smarter, better, stronger and faster and looking for real relatable opinions, you should visit this site.
SR has featured curated selections from over 50 writers, from mid-packers to Olympic Trials Qualifiers. Each shares a particular flavor of training and insight.
Twitter: @SaltyRunning
---
95. See Sam Run
Sam from Maryland is a twenty-something runner, speech-language pathologist, partial nerd, and self-proclaimed beer snob who loves watching Big Bang Theory, Harry Potter, or Star Wars. That is a good starting point for a great blog! See Sam Run is of course about running, but you find lots of other cool posts as well.
Follow her as she runs up and down the East-Coast and reaches towards her first marathon finish in October 2016.
Twitter: @SamSRuns
---
96. Sharman Ultra
The blog Sharman Ultra, is written by online ultrarunning coach Ian. He is the head coach of the site Sharman Ultra Endurance Coaching and is also a public speaker and journalist on various running mags.
His merits including the completion of over 200 ultras and marathons in over 30 countries globally in every type of weather and on all terrains. He has many big wins and set a lot of impressive course records. He is the record holder of the Grand Slam of Ultrarunning to mention one. Check out his About page for complete list.
Twitter: @sharmanian
---
97. Shut Up + Run
Beth from Colorado discovered 5 years ago that she loves to run. Now she has run both Boston Marathon and a couple of Ironman races. She emerges as a disciplined (or driven) person who likes a bit of fun and tries new things.
That is why her blog is called Shut Up + Run. Just do it! Don't make excuses, just run!
Twitter: @ShutUpRun
---
98. SoCal Runner Gal
Kate is an avid marathon runner, Certified Run Coach and Run-Fit SpecialistTM, and full-time marketing professional. She has a lot of running experience with six marathons and countless half marathons, and she loves to help others. In fact, she offers fully customized training plans and run coaching with ongoing communication.
Check out her site, SoCal Runner Gal, if you think that is something for you.
Twitter: @SoCalRunnerGal
---
99. Strength Running
Strength Running is the perfect place to start if you want a new personal best, is tired of injuries or not reaching your goals. Marathoner Jason will help you combine the rights workouts, mileage, strength exercise, and recovery.
200.000 runners read his blog every month, and he has helped tens of thousands of runners with result-oriented coaching programs. He is also the author of the book 101 Simple Ways to be a Better Runner.
Twitter: @JasonFitz1
---
100. STUFT Mama
STUFT Mama is written by Kristin, who is a marathon running, treadmill loving, fitness instructing twin mama with a passion for healthy living and finding balance. She is an ACE group fitness instructor and personal trainer, but her number one job is being a mom.
Visit her site for an insight into her STUFT life with posts about family life, treadmills, workouts, videos, recipes, motivation, and more.
Twitter: @stuftmama
---
---
101. Sweat Once A Day
Emily loves trail running and being sweaty, at least once a day. That's quite obvious after reading her blog Sweat Once A Day. Her blog is filled with great racing and trail running stories packed with pictures.
She also likes beer, making friends on the internet and chocolate donut holes at the finish line.
Twitter: @EmilySweats
---
102. Sweaty Stacey P
Stacey is a proud runner and newbie triathlete based in the Hampton Roads area. She writes the fairly new blog Sweaty Stacey P and loves to sweat and exercise. Visit her site for some great sweat reports.
Twitter: @StaceyPrivia
---
103. Sweet Miles
Sweet Miles is a well-written running and lifestyle blog. She works as a digital marketer and SEO specialist by day, and a blogger by night, as well as being a photographer on the side. The blog started as a way to keep up with her running and fitness journey, and she has 2 full marathons, 7 half marathons, and numerous shorter races in her merit list.
Instagram: Sarah_Ingle1
---
104. Sweat Science
Do you want some scientific input before your next marathon or fitness training? The very informative column Sweat Science is a great place to start.
Alex Hutchinson looks for the latest studies on all topics related to the science of fitness, ranging from neuroscience to nutrition, and examine what they do (and don't) tell us about how to run faster or live longer. For instance, what is the best way to cool yourself on the run?
Twitter: @sweatscience
---
105. Taking the Long Way Home
Wendy has run plenty of half marathons which are her favorite distance. She is the mother of two teenage boys and works as a pediatric nurse. She writes about her life on her blog Taking the Long Way Home. After a busy day, she put on her running shoes some free time and calm down.
Currently, she has incorporated cross fit into her training regimen, and she does yoga to maintain flexibility and have a road bike for cross training.
Twitter: @oldrunningmom
---
106. The Active Joe
Libby is a stay-at-home mom of two little girls. In her blog, The Active Joe, she writes about her busy life which includes running, being a race director and being a mom.
She has been running for 9 years, and over the years, she has become very involved in running outreach and holds several roles in the North Texas running community.
Twitter: @libbyruns
---
107. The Athletarian
Christina writes about her life as an athlete and vegetarian on her great site The Athletarian. She uses the site to document her training, share recipes and food ideas, recap races and show you bits and pieces of her life.
She used to hate sports growing up, but in Univeristy, she fell in love with the indoor track at the athletic center. Then she began to run outside and eventually race. Now she has run all distances from 5Ks to full marathons.
Twitter: @TheAthletarian
---
108. The Boring Runner
Adam, aka The Boring Runner, is a part-time blogger and runner whose only goal is to stay in shape to keep up with his toddler son. He says he is slightly addicted to social media and ok wine. He grew up on a small farm and went to Iowa State for computer science and have been working hard for the money ever since, often to earn enough for race entries.
Check out his cool post with '100 random facts about himself.'
Twitter: @TheBoringrunner
---
109. The Bull Runner
The Bull Runner, who's real name is Jaymie, dreams of running marathons all over the world. She is the first Filipino to finish the World Marathon Majors (New York, Chicago, Berlin, London, Tokyo, and Boston). In total, she has run 13 marathons and finished the Ironman 70.3 in Cebu twice. Wow.
She trains regularly and runs four times a week and also loves swimming, biking, and yoga. Read all about it on her blog.
Twitter: @thebullrunner
---
110. The Fat Girls Guide to Running
Julie is a runner and founder of the site The Fat Girls Guide to Running. Her main goal with the inspirational site is to show that everyone can run, no matter which shape you have. If you run…you are a runner.
She has written a whole bunch of e-books and has a great course called Five Weeks to 5K. 
Twitter: @fattymustrun
---
111. The Fit Foodie Mama
Annmarie is a foodie, avid long distance runner and functional fitness coach.  Her blog, The Fit Foodie Mama is filled with nutritious allergy friendly recipes geared toward busy athletes as well as strength training workouts for runners.
Visit her blog for running advice and recipes to fuel your run!
Twitter: @FitFoodieMama
---
112. The Girl That Runs
The Girl That Runs is written by Zoe, a girl from the UK who lives in Brisbane Australia. Her motto is Train, Improve, Repeat. She uses running as a way to clear her head and when she is annoyed – and when she have had a huge amount of chocolate or take away the day before.
In the last ten years, she has run 4 full marathons, at least 10 half marathons, several 10k and 5k's. Go check out her cool running blog.
Twitter: @Thegirlthatruns
---
113. The Local Elite
Jen comes from a family of runners and has conquered many marathons. Now she has Olympic Trials dreams and runs for Oiselle as a part of their Elite Racing team.
Jen says running gives her the energy she needs to live a busy life! Check out her blog The Local Elite for some very inspiring and motivational stories.
Twitter: @jenbigham
---
114. The Lone Runner
The Lone Runner is a blog written by Kass from Boston about running, healthy living, finding balance, food, family and her adventures as a mother. She truly loves running and racing as you can read about in her posts.
Remember to take a look at her Recipe section. Lots of good stuff there.
Twitter: @The_Lone_Runner
---
115. The Marathon Man
This is the guy from Australia that holds a World Record for most official marathons on all 7 continents in 1 year! That is a great achievement. Trent, who now lives in the USA, is the founder of the website The Marathon Man.
He writes about how to continuously set new goals, how he crossed the Sahara desert and many other things. A true Superman.
Twitter: @themarathonman
---
116. The Pursuit of Awesome
Alison is an ultra-runner and coach who started The Pursuit of Awesome in 2013 as a place to store her race reports which later evolved into a blog where she chronicles her journey in pursuit of all things awesome. In 2015, she left her job in corporate legal to start her own business training endurance athletes.
She now spends her time running local trails, coaching, teaching yoga and writing about all the things she's passionate about as a contributor to a bunch of websites and blogs as well as keeping her own blog and coaching business up to speed.
Twitter: @mtgcoachalison
---
117. The Road Less Run
Angela writes The Road Less Run blog. Common themes on her blog include running, life with her adorable cats, her addiction to drinking coffee, and her journey through graduate school as she works toward an M.A. in Sport Psychology.
She started blogging in 2014 because she woke up one morning and felt compelled to start a blog. She believes in fate and serendipity and often writes about how she wouldn't be where she is if any one thing in her life didn't happen.
She provides race recaps, throwback Thursday posts about her high school and college running, and she has a designated page on her blog to tell her running story. She competes and coaches in her home state of New Jersey.
You can also check out her nice poetry section.
Twitter: @TheRoadLessRun
---
118. The Runner Beans
Charlie is a 27-year-old Londoner whose obsessions are food and fitness. She strives for a healthy balance between the two while writing about it on her cool blog The Runner Beans. Her goal is to make fitness and healthy eating simple, approachable, realistic and without missing out on any of the good things in life.
Remember to stop by her YouTube channel and Instagram profile.
Twitter: @charliedwatson
---
119. The Runner Dad
The Runner Dad is a site dedicated to topics related to running, parenting, inspiration and motivation. Matt doesn't claim he is an expert on those topics, but he's sharing his views and I love reading his amusing blog.
He is an IT guy by day, but his true passions besides running are reading, watching movies, photography, travel, being outdoors and being a dad.
Twitter: @TheRunnerDad
---
120. The Running Man
The Running Man claims to be One of the most popular ultrarunning blogs on the web today, and I can't disagree. He started running long distances in 2004 and has completed over 70 foot races. He has a great article called Are Ultras for You, I suggest you read if you want to give it a go.
---
121. The Science of Running
Steve is currently the Head Cross Country coach at the University of Houston for both the men and women. He is also a professional running coach for several athletes, and you can hire him too.
Steve has in-depth knowledge of The Science of Running and has written two books about the subject, and has contributed as a writer to many large running sites and magazines.
Twitter: @stevemagness
---
122. The Tiny Terror
Amy, or The Tiny Terror as she calls herself, is a technical writer who loves running in the spare time. Since she works from home she uses running as a way to socialize. In 2010 she was convinced by her company to run a local 5k trail. She thought it was fun both training for it and run it, so she signed up for a 10k race only months later.
In 2010 she was convinced by her company to run a local 5k trail. She thought it was fun both training for it and run it, so she signed up for a 10k race only months later.
Read more of her story on her blog.
Twitter: @ProudPatriot07
---
123. The T-Rex Runner
Danielle started her blog The T-Rex Runner with the intention of documenting her quest to run a marathon in all 50 states before she turned 30. Due to a back injury that required surgery, the goal was slightly adjusted, but she has now run 50 marathons and dozens of half marathons in 38 states, 4 countries, and counting! Great achievement from an inspiring woman!
Visit her blog if you love running, travel, sarcasm, the great outdoors, and pictures of Rottweilers in costumes.
Twitter: @thetrexrunner
---
124. Tom's Next Step
Tom, the man behind the site Tom's Next Step, is a truly inspirational and unique personality. He had an unbelievable goal, and he pulled it off. He is the official World Record holder for the fastest circumnavigation of the globe on foot which is the equivalent of 622 marathons in 622 days = 26,232km.
That means running 50 km a day on average. Very impressive!
Twitter: @tomsnextstep
---
125. Tutus And Tennies
Mary Beth is a fitness enthusiast on a journey to discover new places, new products, and new friends. She shares stories of training, triumphs, and travel on her site Tutus and Tennies.
Once she used to make up hundreds of excuses why she could not run, but once she was convinced to train for a Princess 1/2 at Disney in 2012, it changed her life.
Twitter: @TutusandTennies
---
126. Two Motivate
Drea is a certified Pilates instructor, SPX specialist, and a highly competitive athlete. She writes about the ups and downs of training, being a mom, planking, running and advice you proper nutrition on her site Two Motivate.
If you have any questions about Pilates or want to join her classes, contact Drea on her site.
Twitter: @TWOMOTIVATE
---
127. Veggie Runners
Veggie Runners is an award winning and fun lifestyle health, food, and fitness blog written by Jayne and Bibi who is mother and daughter. They love running, fitness, food, and travel, but say that you don't need to be a runner or veggie to find useful information. They want to inspire you to be the fittest version you can be.
They are also columnists in the running magazine RunABC among other sites.
Twitter: @veggierunnersUK
---
128. Vita Train For Life
Vita Train For Life is written by Allie from Connecticut. She has been running now for over a decade and completed seven marathons including Boston in 2007 and New York City in 2015.
She firmly believes that you don't need to run for anything specific like a marathon or weight loss, but for life itself. Vita means Life.
Twitter: @vitatrain4life
---
129. We Wander And Ponder
Jenny, the blogger behind We Wander And Ponder, created the blog in 2010 when she decided to train for her first marathon. She discovered her true passion for running and ran Chicago in 2011, where she qualified for the Boston Marathon for the first time.
I highly recommend reading her blog posts if you want to know more about a marathoner's training and life.
Twitter: @jennypoore
---
130. Weight Off My Shoulders
Dani is a blogger from the Boston area. She started Weight Off My Shoulders to write out her thought after suffering a back injury and subsequent back surgery. Her hope for the blog is to help other people going through similar situations like eating disorders, depression, and weight loss.
I think she is a very inspirational person and suggest you check out her site. As she says herself: Running = therapy … freedom … life!
Twitter: @IrishEyes1982
---
I'm impressed you have read it all. I hope you agree that these are some awesome running blogs! Here is a shortcut to the top of the page if you want to start again.
Share your own running blog in a comment below and please share or link to this great list if you enjoyed it.
Award Badge
Here is a badge you can proudly display on your site if you are one of the 130 Best Running blogs in this list.
Copy the code below and paste it into a widget on your sidebar or resource page.